5/19/2020
Kean's new product silicone spoon for children
Silicone-coated children's spoons are exposed to food-grade silicone, which is safe and environmentally friendly. It is suitable for a variety of scenarios (parents feeding infants and training children). After use, they should be cleaned and stored in a clean and dry place away from direct sunlight.
The silicone spoon mouth design, the same material as the nipple makes the baby's transitional food supplement period smoother, all-round silicone wrap, which is safer than the traditional iron spoon.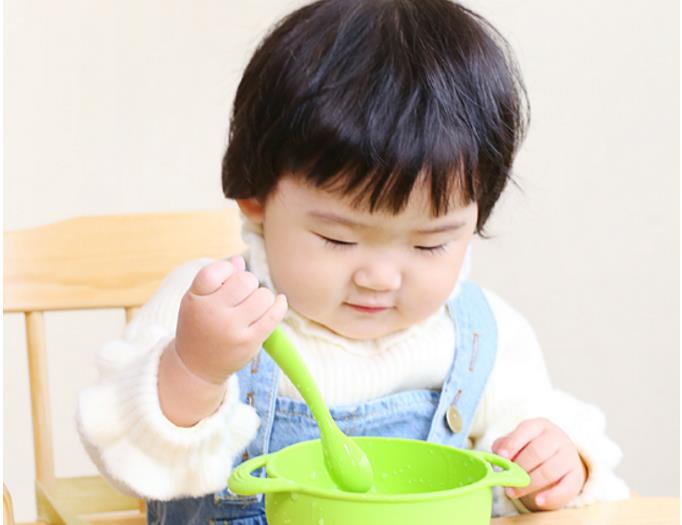 It is safer for children to use silicone spoons
According to ergonomics, the long handle has a bending angle of 17.53 degrees, which is suitable for baby to hold.
The above is the introduction of Kean's latest silicone spoon in May 2020.