5/18/2020
What are the advantages of children's toothbrush made of silicone?
The silicone toothbrush developed by Coan in May 2020 is designed for children over 3 years old. What are the advantages of silicone toothbrushes made of silicone?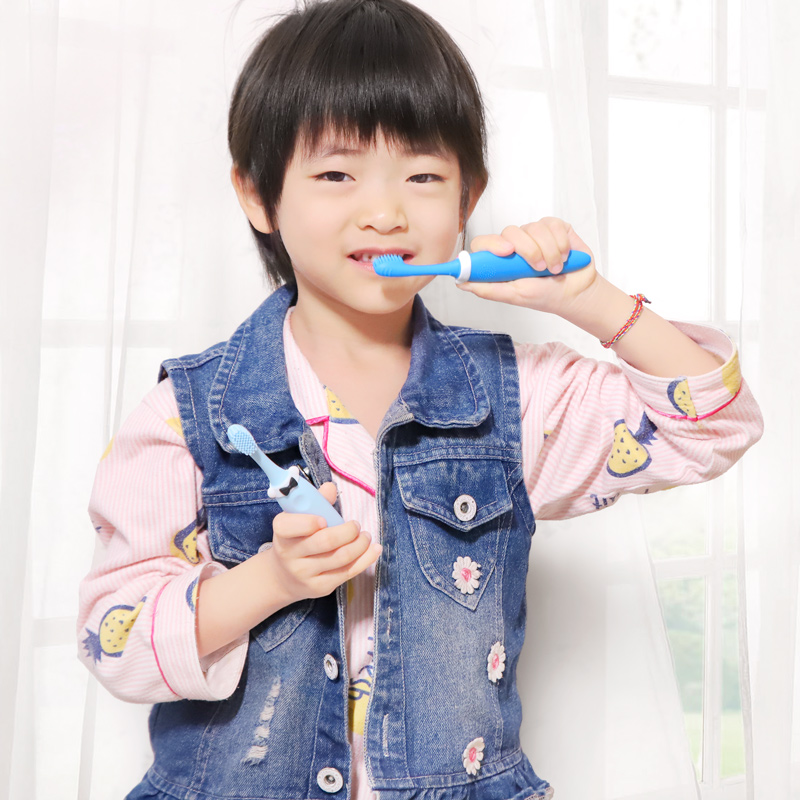 1. Silicone toothbrush material is safer.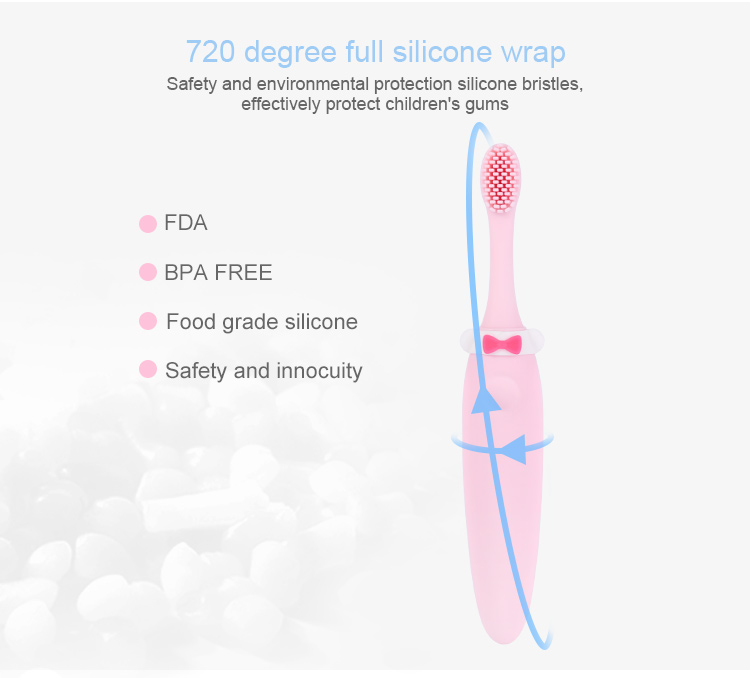 It is made of food-grade silicone and passed FDA certification. Compared with plastic materials, it does not contain bpa, which is more suitable for long-term contact with children.
A children's toothbrush with rubber cover, all exposed to silicone, safe and environmentally friendly silicone bristles to protect children's gums and teeth.
2. Silicone children's toothbrush design is more suitable for children's usage habits.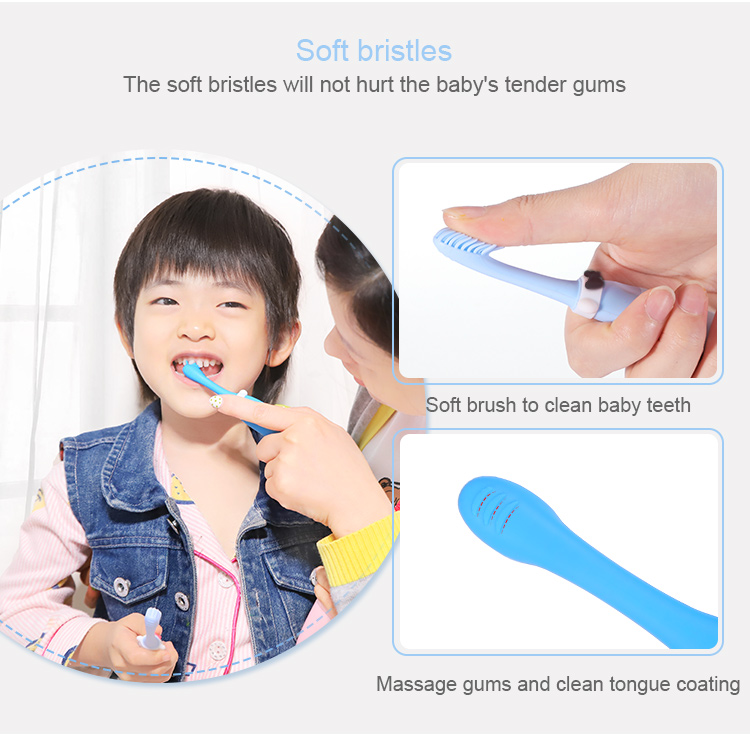 The square bristle design reduces the probability of bristle breakage, which is in line with the trend of brushing teeth and is beneficial for cleaning teeth. Suitable for multiple scenarios (parents brushing teeth for babies, children training brushing their own teeth), brush handle is equipped with anti-skid points and indicated concave surfaces.
3. With a variety of colors, more attractive to children.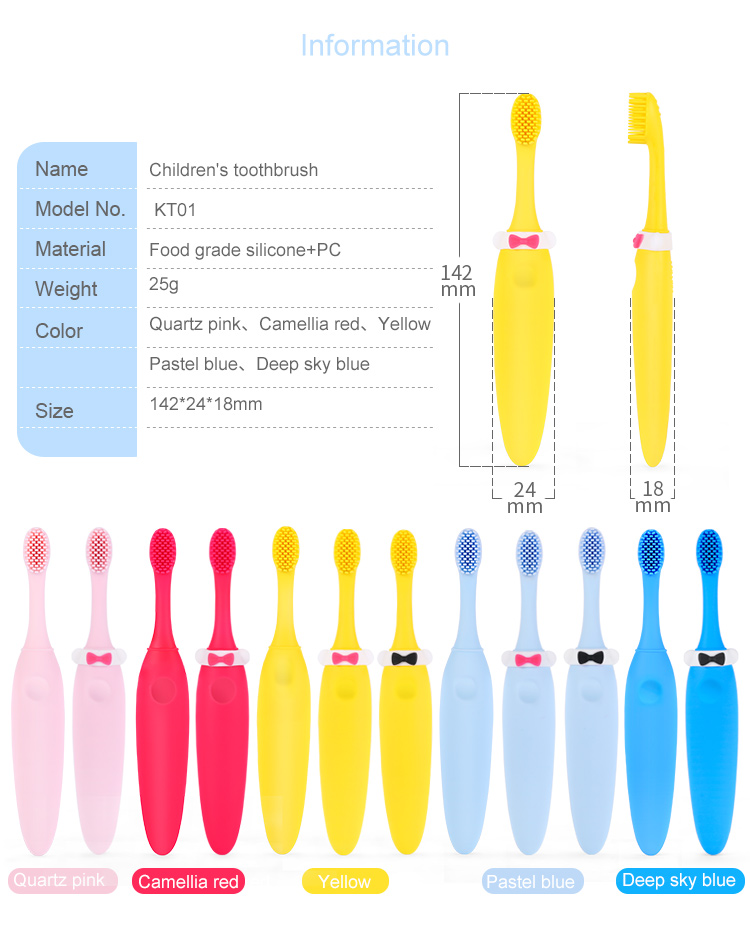 As shown in the picture above, it contains 5 colorful colors, which can be used interchangeably so that children will not get bored. 496C (quartz powder), 2707C (cool blue), 299C (sky blue), 803C (yellow), 192C (camellia red).
Note:
1. After use, it should be cleaned and stored in a clean, dry place away from direct sunlight (silicone material should avoid direct sunlight as much as possible).
2. Suitable for children over 3 years old.