9/11/2017
Silicone collapsible water bottles with filter - advantages for clean water
You don't need remind an air traveler to drinking. This is a thing they would like to do. Because it always so boring on the plane on your trip, no friends to talk with, just yourself. So reading, eating, sleeping and drinking are the only things you could do to let the time past fast.
Taking liquids in cups and bottles through security areas is forbidden, and you surely don't want to pay much money for a bottle of water on the plane. How to do? Buy an eco friendly silicone collapsible water bottle with filter is a good choice.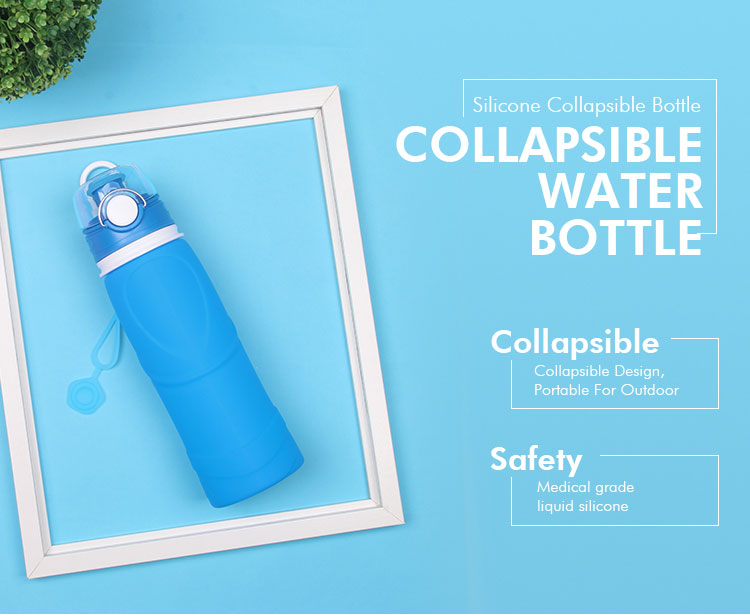 It can be ordered online. The Silicone collapsible water bottle with filter. It contains no BPA which is a plasticizer that can cause health problems. And the silicone collapsible filter water bottle has wide-mouth & filter cartridge design that can last 60 days and can filter 40 gallons of tap water removing lead, chlorine, bad tastes and smells. Fill it up at the airport restaurant, bathroom faucet or water fountain. The silicone collapsible water bottle holds 20 oz enough water on your trip. And can put ice cubes in it easily. With its sporty design, the eco friendly silicone collapsible filter water bottle comes in a clean white color and is easy to hold. This silicone collapsible water bottle also can be on top rack of dishwasher.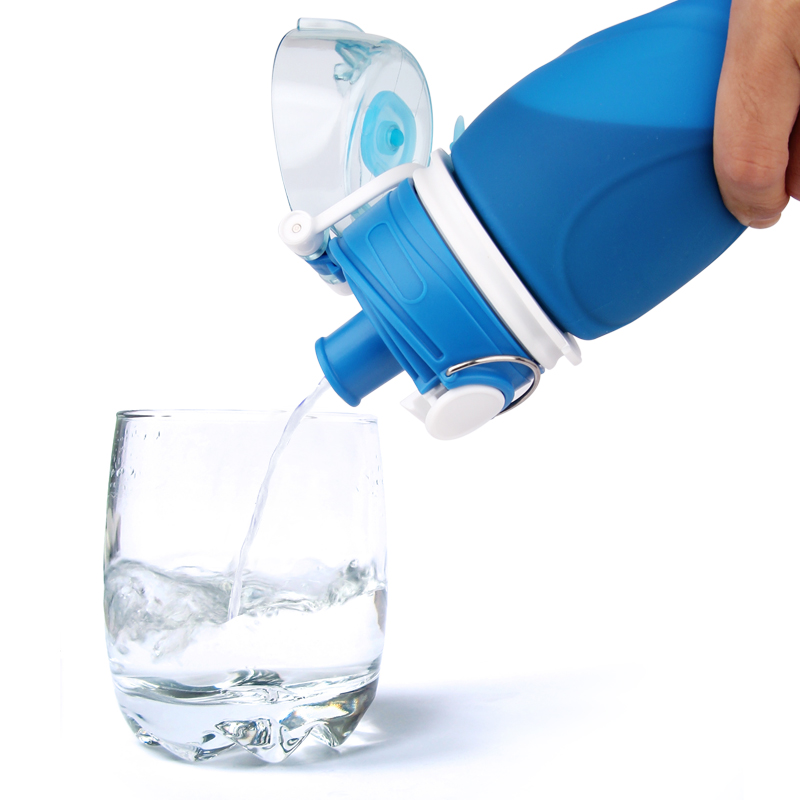 Other sports water bottles are available some are made of stainless steel or recycled aluminum. Many of these have narrow mouth to accommodate standard ice cubes, but we all know that ice can in any shape. There are quite a few water bottles available, but the eco friendly silicone collapsible water bottles with filter can easy to clean and most able to provide fresh clean water while you travel for a long time.
Whenever you use the bottle, working or playing, you can be surely that it is safe enough, Because this silicone water bottles material is food grade silicone, BPA Free which is very safe.
It is time to save the earth for us, because everyday too many many plastic bottles be throw all around the world. It is time for us to make a change, and with an eco friendly silicone water bottle we can certainly do our part.