5/26/2020
What to do if the shoes get wet on rainy days?
Do you hesitate to go out on a rainy day because you're worried about getting your shoes wet?Because of the wet shoes on the rain, do you feel uncomfortable all day? Are you unfortunate enough to have a walk with your guests or female (male) friends on a rainy day? But if you get our shoe covers, you don't have to worry anymore. If you have our shoe covers you can walk with your friends outside without any worries.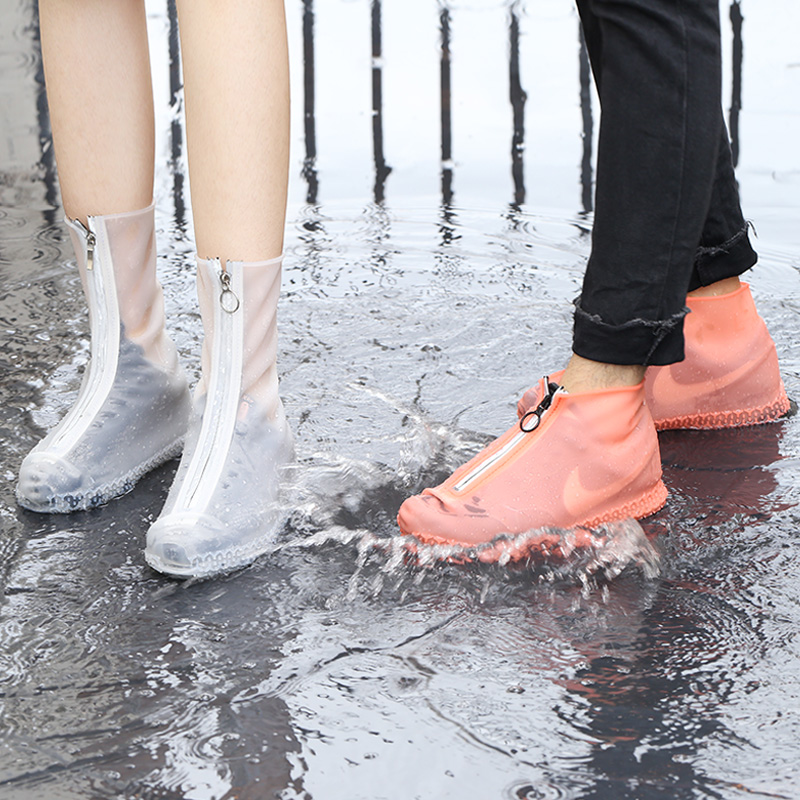 these waterproof cover shoes are made of quality elastic silicone, having a good waterproof and thickened slip-resistant performance, safety and durable. Similarly, our silicone shoe cover is very environmentally friendly, If you use our silicone shoe covers, You won't be using non-biodegradable shoe covers, which will protect our environment.
After having certain understanding to shoe cover, now we will show the concrete effect of silica gel shoe cover:
First of all, shoe cover can effectively waterproof, and storage is very convenient, can be put in the pocket or bag inside, to prevent sudden rain emergency.
Second, the shoe cover has very good pit tear performance. You don't have to worry about pulling out your silicone shoe covers.
Next we will show you how to wear shoe covers.This is a very simple process.You just need to take out the silicone shoe cover when you find it is raining, inside the house or in a rainproof place, and then put the toe side into it as if you were wearing shoes, and then pull it back. When you're done, you can continue walking in the rain without worrying about getting your shoes wet.
In a word, as long as you have our shoe cover, your travel will be very convenient.At the same time you will do your part to protect the environment.
At the best of the article we wish you will have a happy life.