4/22/2019
where to buy reusable straws?
Buy the best silicone reusable straws of 2019 from Kean Silicone.
The silicone straws are made from food grade silicone, BPA Free, non-toxic, safty for kids.

Silicone reusable straws can collapsible, You can bring this folding straw with you and turn down disposable straws at restaurants and coffee shops.
Silicone reusable straws set includes: Silicone straws (1 pcs) + Clean brush (1 pcs) + PP case.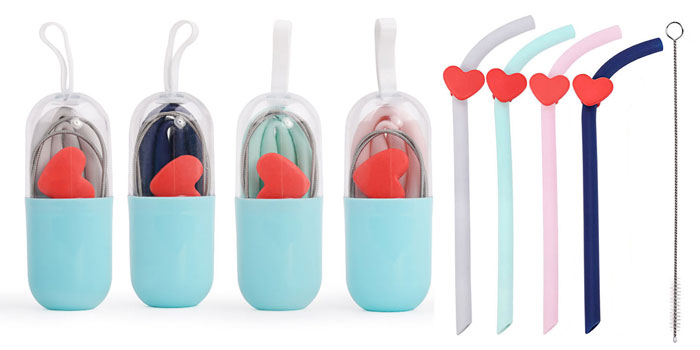 This comes with a case that holds the collapsed straw, so you can attach it to your keychain or tuck it into pocket or purse, so it's always handy.

For cleaning, these include a brush that you can slide through the straw to dislodge any bits of food that remain inside. If you prefer, these are also dishwasher safe.